Les Forges de Pyrène is located in Montgailhard just 5 km from Foix. With a rich history and an exceptional heritage thanks to its impregnable citadel, Foix is a city with a medieval soul; as is still reflected its old buildings and narrow streets, but not only that… Its position near the Pyrénées Ariègeoises Regional Natural Park gives the castle a really unspoilt site in nature. From preserved and oh so mysterious valleys, to Cathars or Maquis resistance shelters, this area promises timeless adventures. Discover the sights around Les Forges de Pyrène.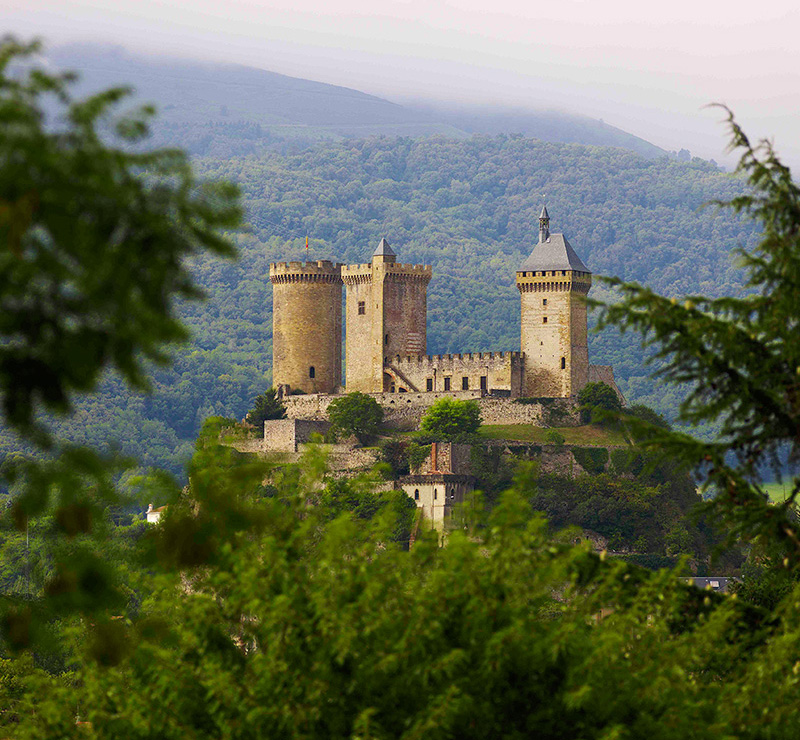 Le château de Foix
Built in the Middle Ages, the perfectly preserved château de Foix was the property of the Counts of Foix, whose two most famous representatives being Gaston Phoebus and Henry of Navarre who became King of France under the name of Henry IV. Today the castle has several rooms dedicated to the history of the county of Foix, to the medieval construction and many temporary exhibitions. Ideal for going back in time and challenging the knights in armour.
→ 5 km from Les Forges de Pyrène or 10 minutes, by car.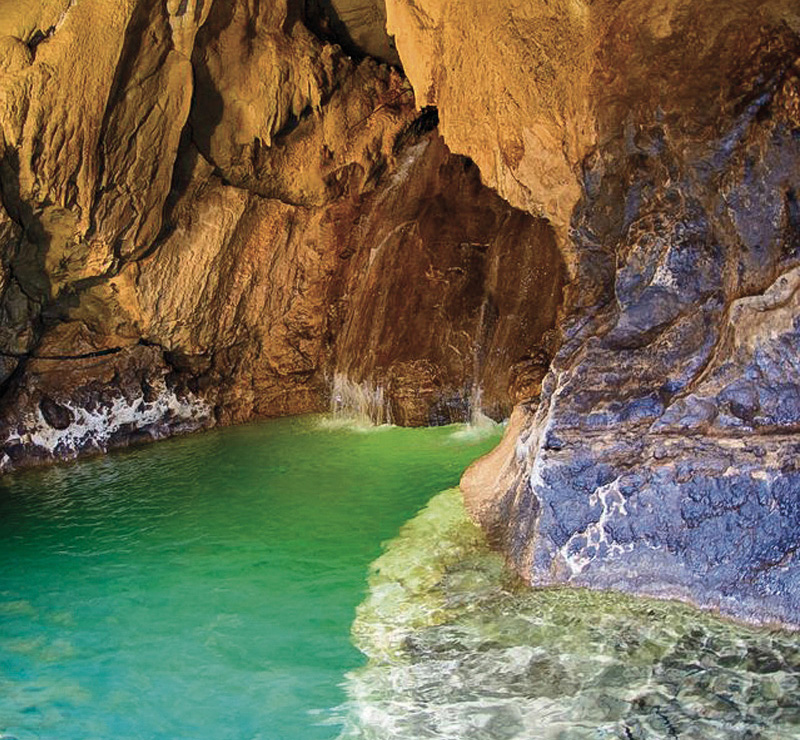 The underground river of Labouiche
It is in a boat of 12 people, 60 m underground, that the guided and narrated tour begins. The route follows the underground river for nearly 1.5 km. An exceptionally long and varied journey, which leads you through the gallery rooms. For that matter the galleries decorated with a multitude of concretions and gours not forgetting the passing of the famous waterfall of La Salette. An unusual cruise on the promising "ariègeoise Venice"!
→ 10 km from Les Forges de Pyrène, or 15 minutes by car.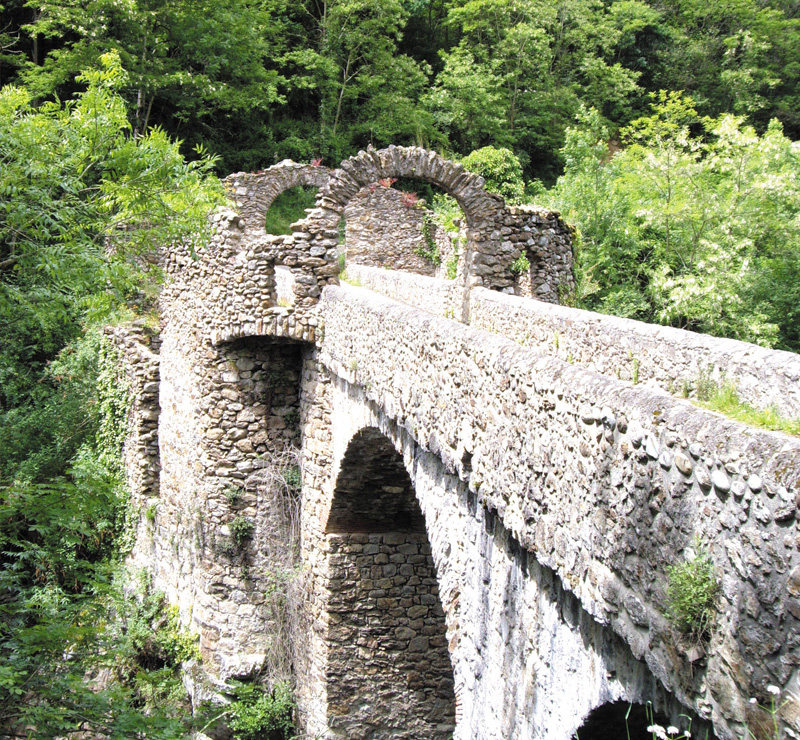 Le Pont du Diable
In Ariège, it is said that the locals did build this bridge for the Devil, who demanded to be paid by the soul of the first to pass over. The ancients knew how to do business there: they made a cat do the crossing! But history teaches us that in the nineteenth century, it was built by a polytechnic. Whether it was built by Beelzebub or a brilliant engineer, everyone sees the story they prefer, but in any case the ariégeoises gorges enjoy the barges with beautiful views of the banks.
→ 5 km from Les Forges de Pyrène or 10 minutes, by car.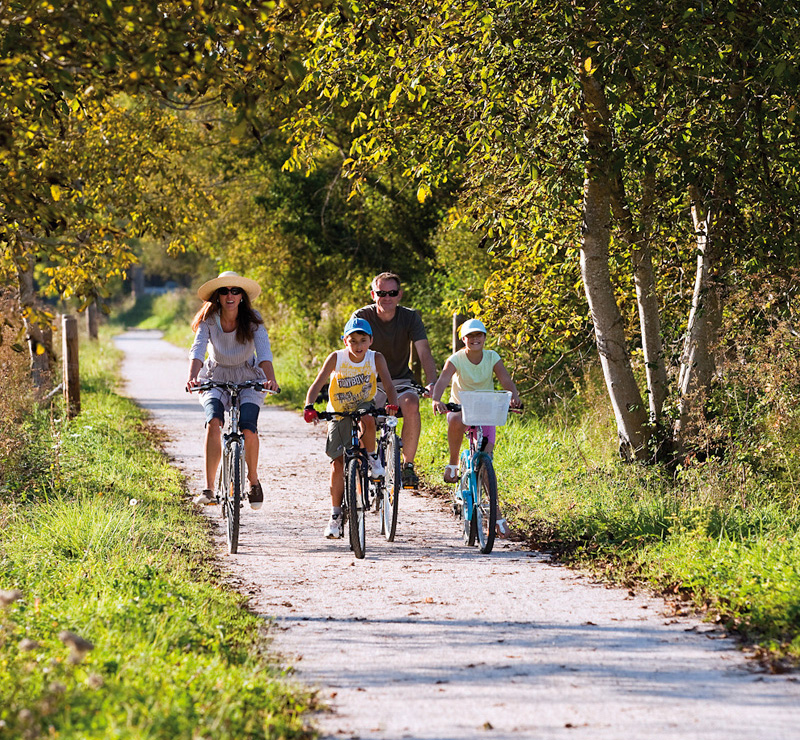 La Voie Verte between Foix and St-Girons
The beautiful 44 km Voie Verte was built between Foix and Saint-Girons. A safe footpath with stunning views of the Pyrenees. The slopes are regular and not steep making the route accessible to all. A good place for hiking, horse-riding, cycling or mountain biking. New this year: the opportunity to rent electric bicycles to cycle the route.
→ 8 km from Les Forges de Pyrène or 13 minutes, by car.